RP Town Council's September public meeting is September 07, 2023 7 PM.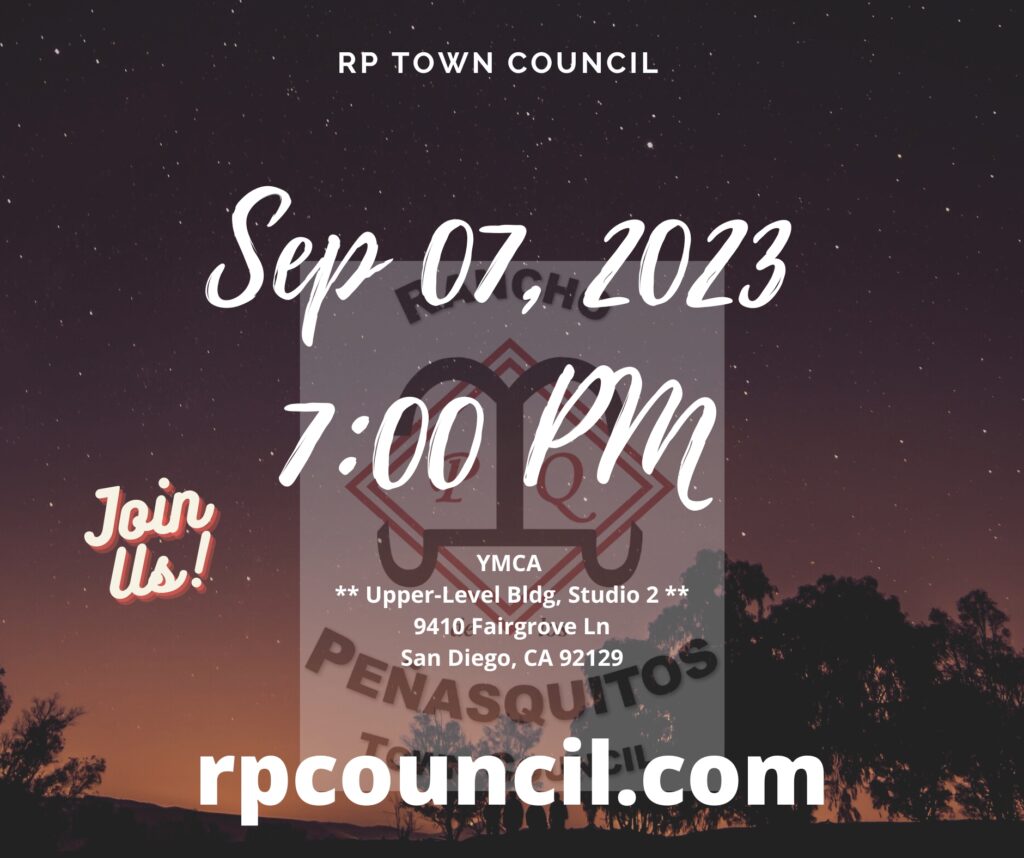 Join us this Thursday evening for a lively conversation about all things 'community' for Rancho Penasquitos!!  From road repairs to festive celebrations of the Fall season…We have a place at the table for new sponsors, new event ambassadors, and fun for all ages.
Your hometown, Your stories, You're the stars!!   Join us
Where: Rancho YMCA, 9440 Fairgrove Lane, San Diego, CA 9219,  Upper Level, Studio 2
* Parking is limited.  Park across the street from the library on Salmon River Road.
Agenda: RPTC 09.07.23 Agenda