What are your thoughts on our regional traffic/transportation needs and or challenges impacting us today and over the next four years?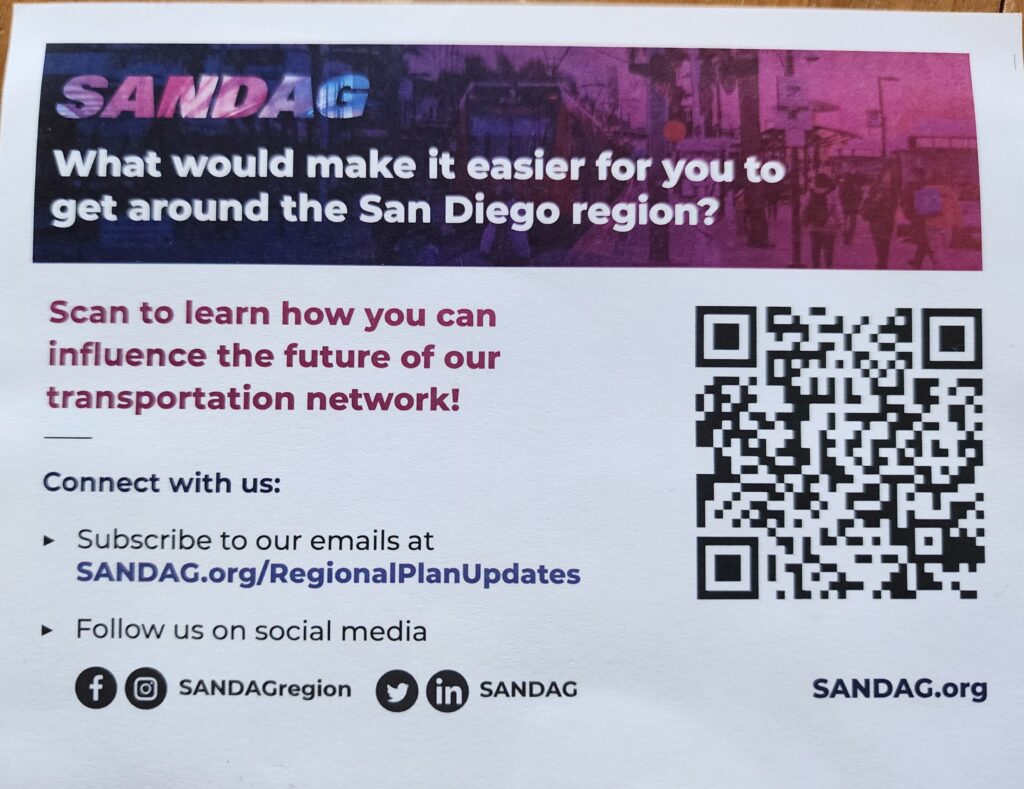 The SANDAG Regional Plan Update Committee is asking all of us to weigh in on the topic and they need your input by September 30th, 2023.
What are the top three regional concerns facing Rancho Penasquitos?
Congestion on Hwy 56 morning and night – Solution A – More commuter lanes completed, B – More Busses, C – A trolly
Congestion on I-15  – Carmel Mountain Rd and Rancho Penasquitos Blvd and the 56 Hwy access
Commuter Traffic – mornings between 7AM – 9AM and evening drive times between 4 PM – 6PM
Visit the interactive map on this link,  https://sandag.mysocialpinpoint.com/2025regionalplan/map#/ and leave a comment now or reply to the survey below and then we'll post the top answers and we call all parrot the concerns to elevate the community opinions.