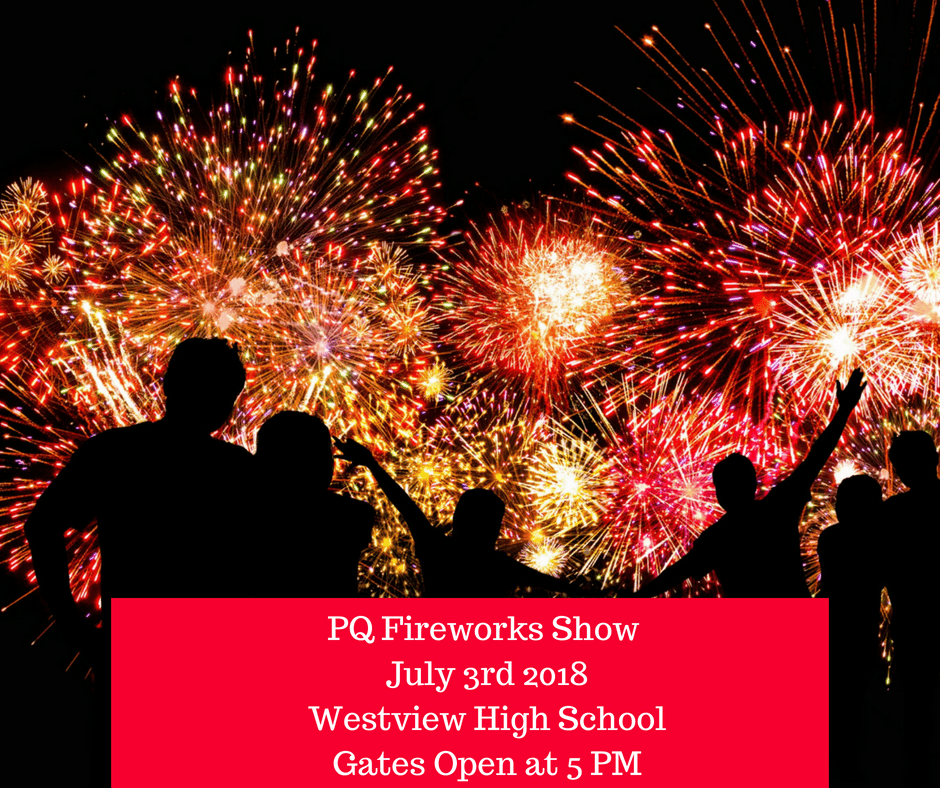 We are six days away from our Independence Day Fireworks Show to be held at the West View High School Football Stadium.
Here are the event details on everyone's mind:
What time should we arrive?  The Gates open at 5 PM
Where do we park? You can park in the West View High School Parking Lot
What type of seating is available? There will be stadium seating ONLY.  The field is closed for maintenance.
Will there be food concessions available?  Not this year.  Please bring your own refreshments.
Will there be preshow entertainment?  There will be music for your enjoyment prior to the fireworks but no local entertainment due to the field closure.
What time do the fireworks begin?  Between 8:30 and 9:00, when it's dark.
Why do we have fireworks on July 3rd instead of July 4th?  The cost doubles for the pyrotechnics and event security.  The event costs $25,000.00 to host on July 3rd.
To become a Patron of the 2019 Fireworks Show, an Advertiser or take advantage of VIP field-level seating for next year please donate today.
If you have any additional questions about the event please contact us.  We look forward to seeing everyone next Tuesday, July 3rd, 2018.