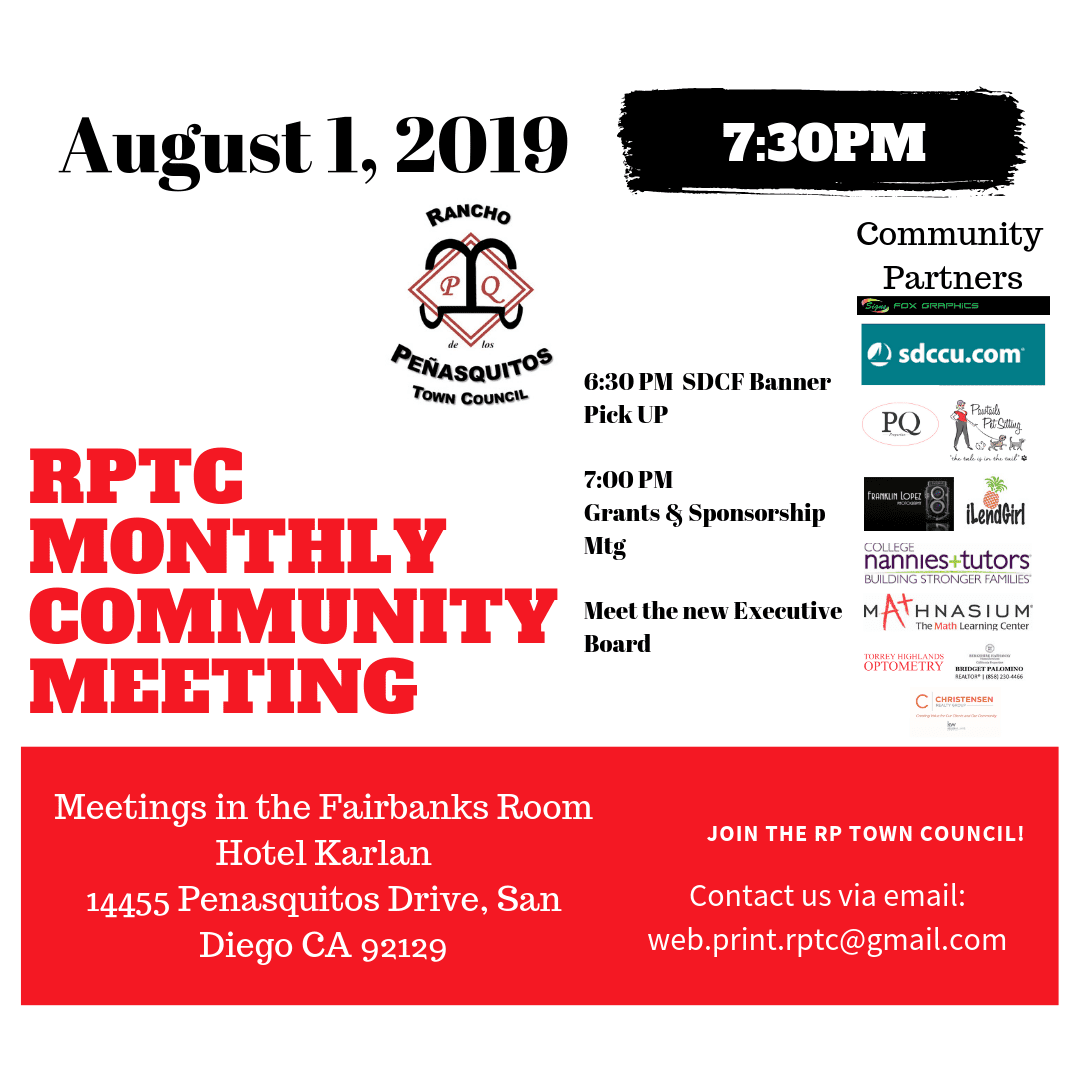 The next meeting of the Rancho Peñasquitos Town Council is scheduled for this Thursday, August 1, 2019, 7:30 pm.  Our meetings are held at the Hotel Karlan, Fairbanks Rm, 14455 Peñasquitos Drive, San Diego, CA 92129. Note – If the Room location is changed updates will be posted on our website and facebook page.
All Rancho Peñasquitos Town Council meetings are open to the public and all neighbors are encouraged to attend.  For those of you who are not familiar with our meetings, there is a standing agenda item for public comment.  The public is allowed to make comments on concerns or announce upcoming community events, etc..  If you have any questions about the agenda, please let me know.
AUGUST AGENDA
San Diego County Fair Banner Donation Drive will be open at 6:30 PM in the Same Room.  Donations: 1 Banner-$25, 2 Banners-$45, 3 Banners-$65.  We do accept Square, Checks payable to Rancho de Los Penasquitos Town Council.
  Grants Committee Meets at 7:00 PM in the same room
We look forward to seeing you at our full board meeting.
Kate Glenn, President