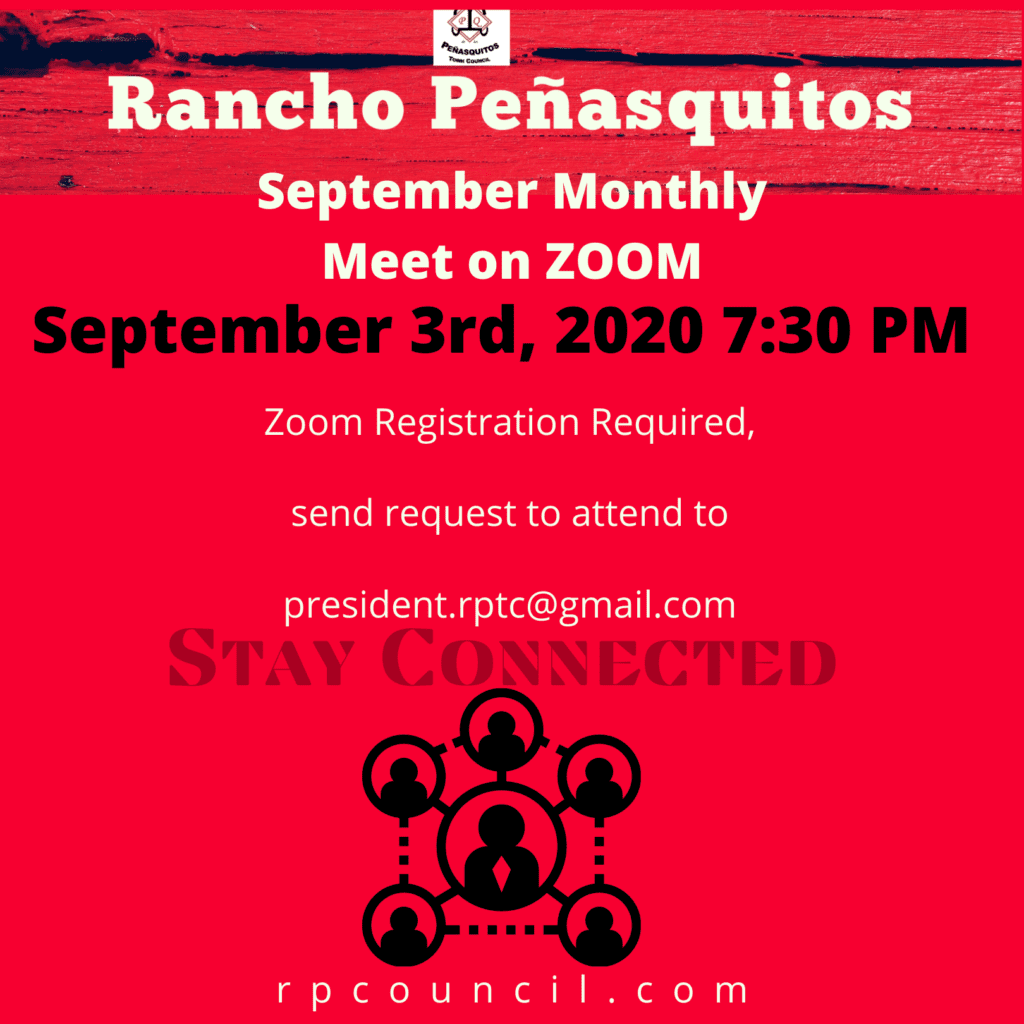 We look forward to hearing from our Guest Speakers tonight!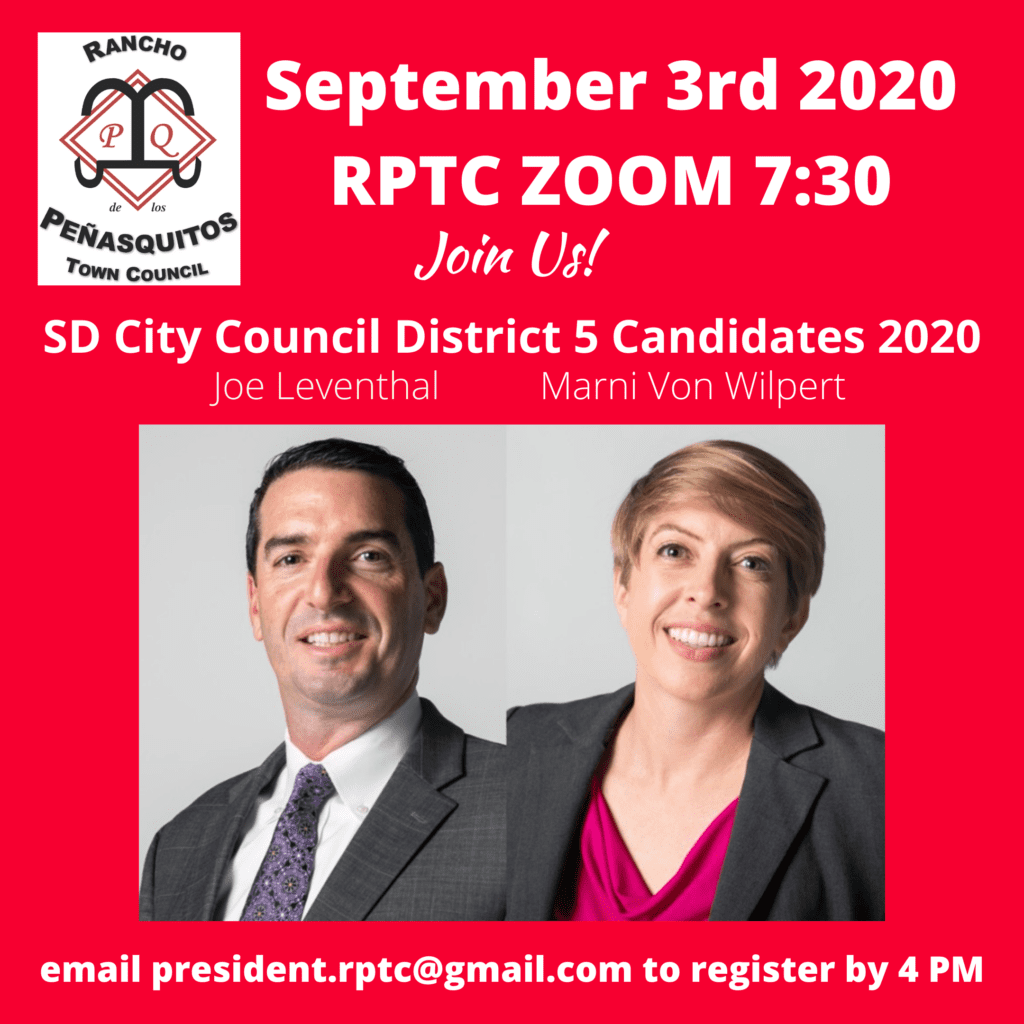 We are honored to have the San Diego City Council District 5 Candidates speaking tonight, Marni Von Wilpert and Joe Leventhal.
Email us to register for the meeting and receive a meeting code to join the call!
We will also have a presentation from the RP Fire Safe Council on the new updates to the PQ Evacuation Plan.
The Agenda for tonight's meeting,
https://rpcouncil.com/wp-content/uploads/2020/09/09.03.2020-RPTC-Agenda.pdf