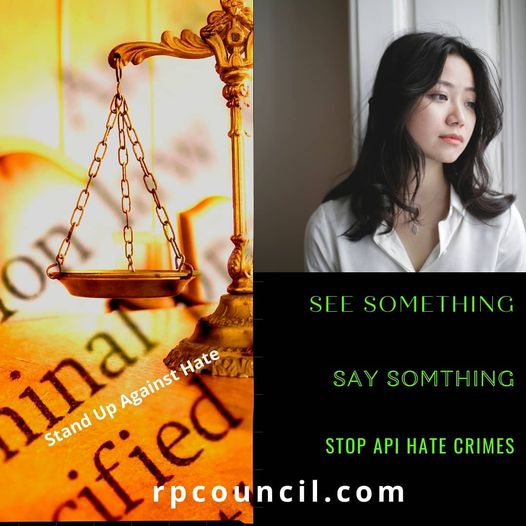 Join us tonight for the first of many Community conversations in direct response to escalating API Hate incidents this last year that has rocked all our worlds. We are most concerned for those suffering in silence.
Where do we as a community turn for strength, without fear of reprisal, and find our collective community voice to speak out about the escalation of microaggression towards friends and family of color? The RP Town Council is here to elevate the conversation, talk about it openly and begin to heal it, together.
Tonight's Community panel of 2nd generation RP Residents/ RP Town Council Members, past and present, offer their Community Leadership as we come to the table to begin an open dialog to shift biases, encourage respectful conversation, offer new opportunities to build trust in law enforcement, express empathy, and compassion as well as building a local support network in Rancho Penasquitos through the Rancho Penasquitos Town Council.
While there are no quick solutions for Social problems we are dedicated to providing supportive listening, extending love to our neighbors, and assisting those in fear with immediate resources to address their specific needs.
If you See Something, Say Something in Rancho Penasquitos
San Diego Resources:
sdapicoalition.org
Email – hatecrimes@sdcda.org, Ph 619-515-8805

http://sdapicoalition.org/
http://oag.ca.gov/hatecrimes
http://stopaapi.hate.org/together
Sign Up below to JOIN THE CONVERSATION, Sign-Up for  Tonight's Zoom call.  You will receive an email invitation to register for the call from president.rptc@gmail.com