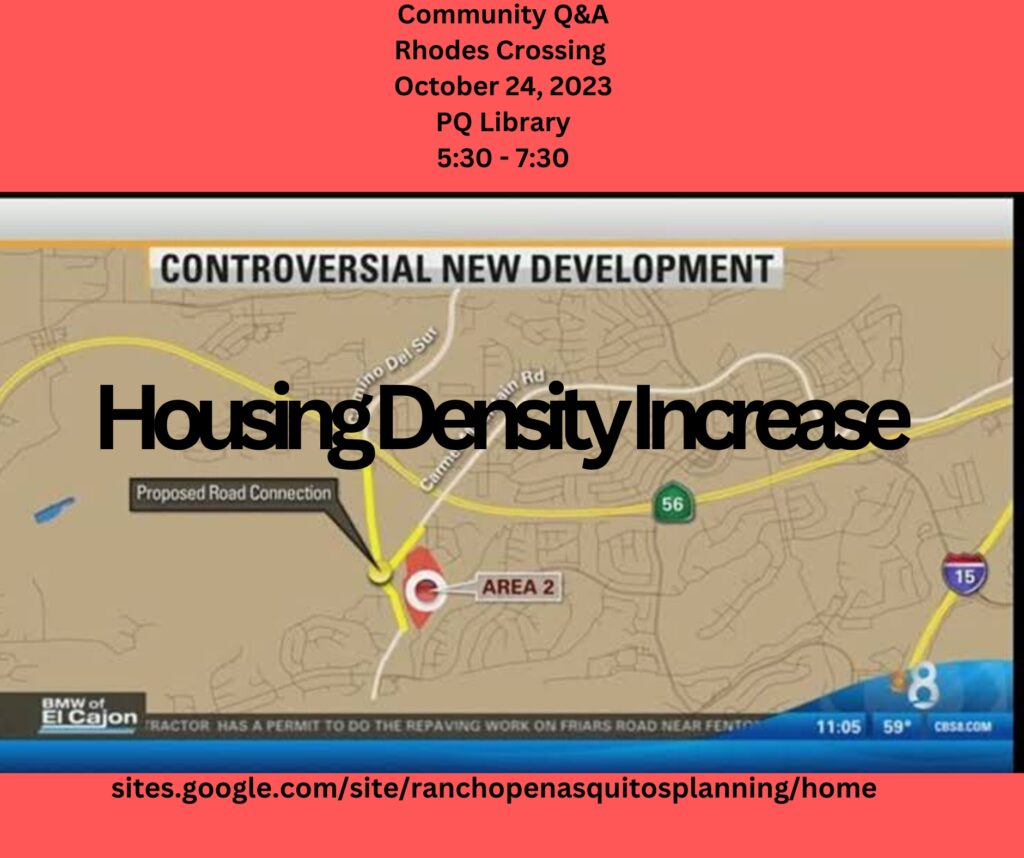 Rhodes Crossing and Merge 56 have been hot topics over the last 10 years in Rancho Penasquitos.  The scope of the project as well as compliance with the environmental impact of Penasquitos Preserve slowly inch forward.
The Developer, Keith Rhodes has agreed to a public community meeting, a Q&A session to explain the rationale for the increase in density proposed for the project for our residents.
This event is hosted by our local planning board, Rancho Penasquitos Planning Board, Land Use Committee.
All concerned citizens of Rancho Penasquitos, Park Village and Torrey Highlands are encouraged to attend October 24, 2023, from 5:30-7:30 at the Rancho Penasquitos Library