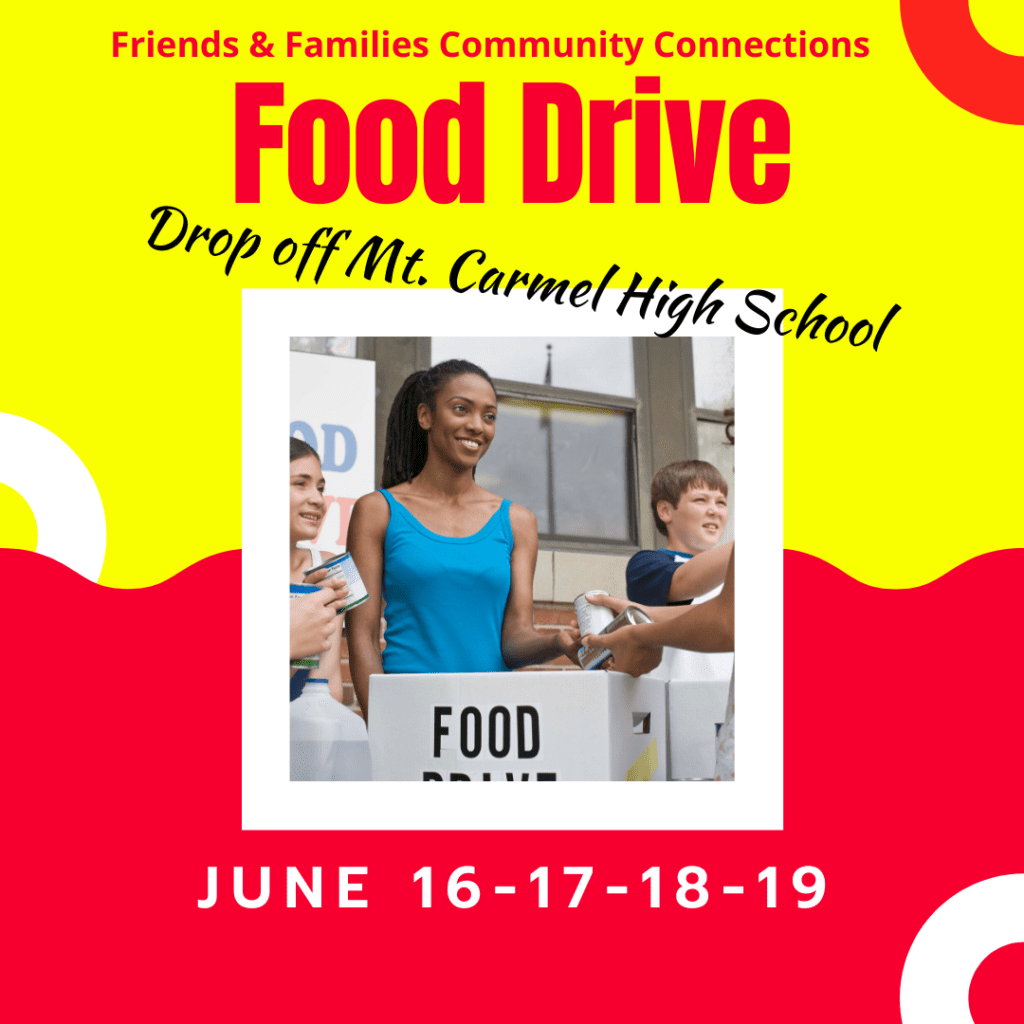 MT CARMEL HIGH SCHOO FAMILIES, and Friends in PQ.
NEIGHBORHOOD FOOD DRIVE

Tues-Fri, June 16-17–18-19 from 10:00-1:00 at MCHS during book return. 📢
Students in conjunction with FFCC (Friends & Family Community Connection) are holding a Food Drive during Book Return/drop off.
What is needed:
Cereal, 16 oz PB & J,
Mac & cheese,
pasta & sauce,
mayo & tuna,
canned chicken,
canned corn,
canned fruit,
canned pasta,
healthy snacks.
---
Thank you in advance for being a Good PQ Neighbor this week and picking up a little something to share for the food drive.
*Please check expiration dates are current. Thank you. ♥️