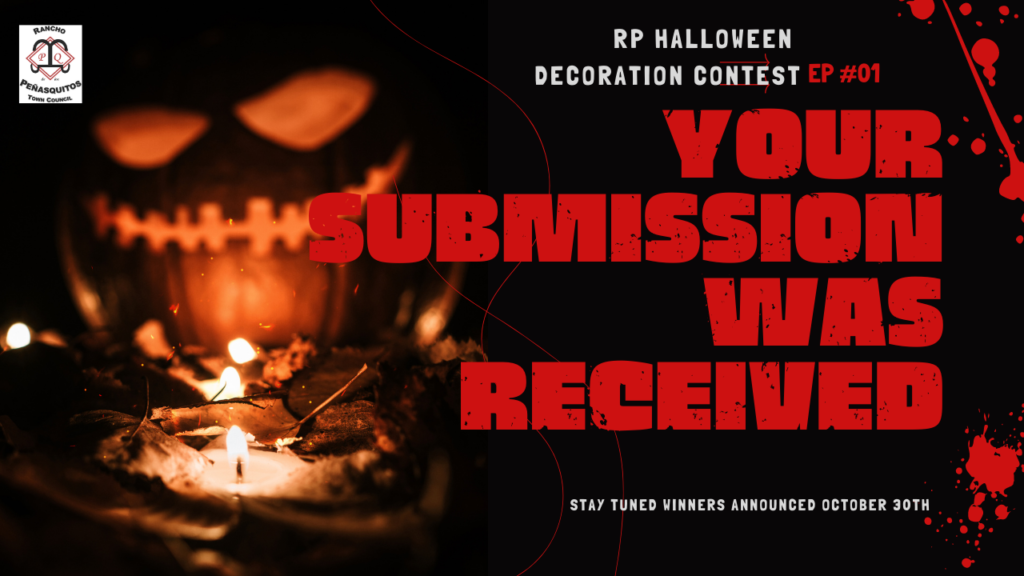 Thank you for sharing your Halloween Spirit and Decorations. Great job and Bravo for all your hard work!
We want to show off your creativity in the spirit of the season with all of Rancho Penasquitos.
We've received your submission and will be announcing the winners on October 31, 2021
If you have any questions please send inquiries to our webmaster at web.print.rptc@gmail.com or DM us on Facebook @rpcouncil or Instagram @RanchoPenasquitosTown.