Thank you for taking the time to fill out the community survey on Safety and Evacuation concerns for Rancho Peñasquitos neighborhoods.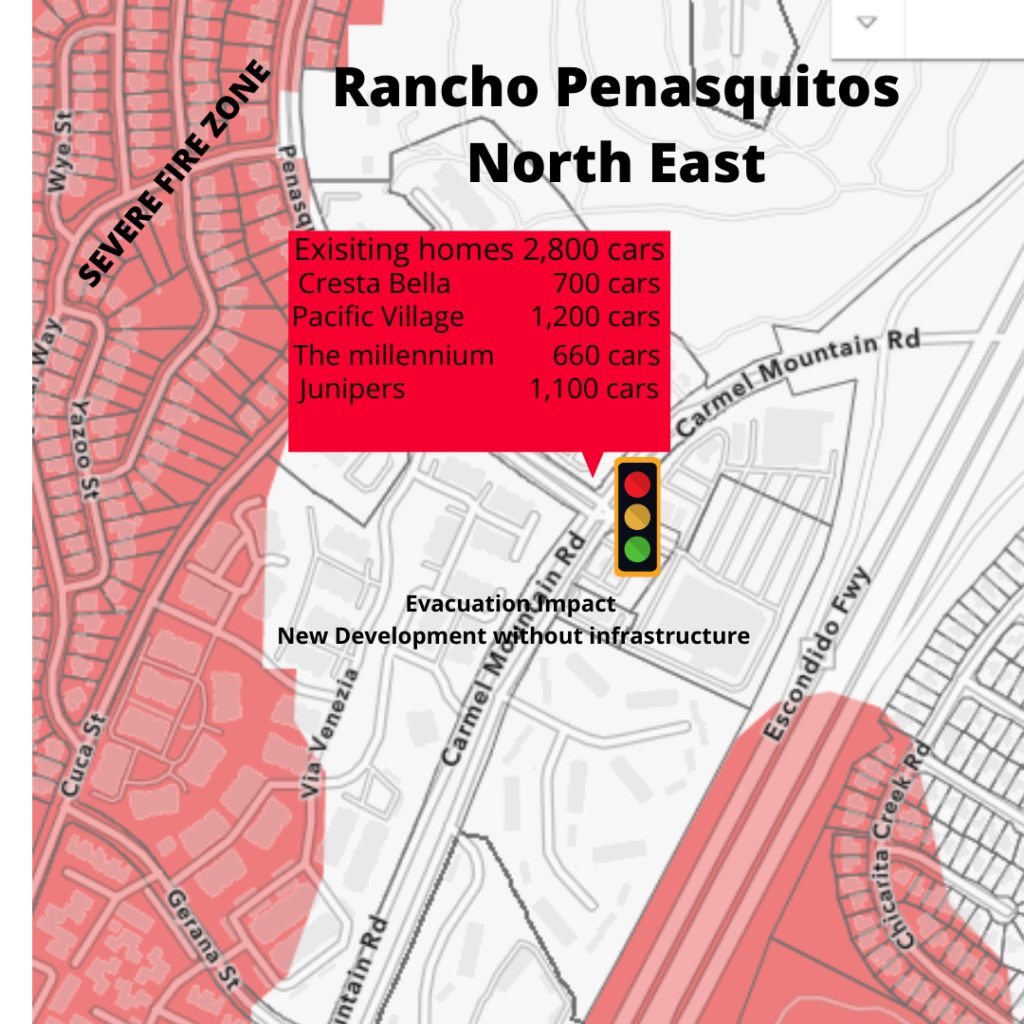 We appreciate your input and will share the survey results with the San Diego City Council Members when they consider approving the next development project that the Rancho Penasquitos Planning Board did not approve and was passed forward by the San Diego Planning Commission.
This is our time to speak up on behalf of your lives, friends and neighbors!
EMAIL ADDRESSES TO SAN DIEGO CITY COUNCIL MEMBERS:
Everyone in Rancho Penasquitos needs to speak up! Email all San Diego City Council members today! Or, before the June 15, 2021 San Diego City Council Meeting.
JoeLaCava@sandiego.gov District 1
JenniferCampbell@sandiego.gov District 2
StephenWhitburn@sandiego.gov District 3
CD4News@sandiego.gov District 4
MarnivonWilpert@sandiego.gov District 5
ChrisCate@sandiego.gov District 6
RaulCampillo@sandiego.gov District 7
VivianMoreno@sandiego.gov District 8
SeanEloRivera@sandiego.gov District 9
Tuesday, June 15, 2021 TUESDAY, JUNE 15, 2021, AT 9:00 AM