Rancho Peñasquitos Fireworks Show 2020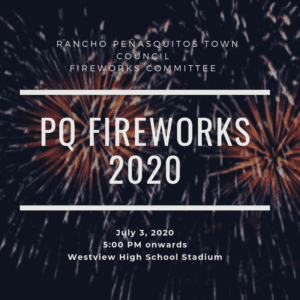 RPTC Fireworks Show 2020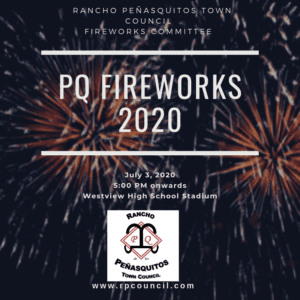 Pyrotechnic Costs & Event Costs for 30 minute show – $35,000.00.  We must pay the Pyrotechnic's company by April 1, 2020!
Every donation gets us closer to our 2020 PQ Fireworks show! It's a  treasured community and family tradition around here! Open your pockets and donate today!
Location: Westview High School Stadium on July 3, 2020.
Gates will open at 5:00 PM.