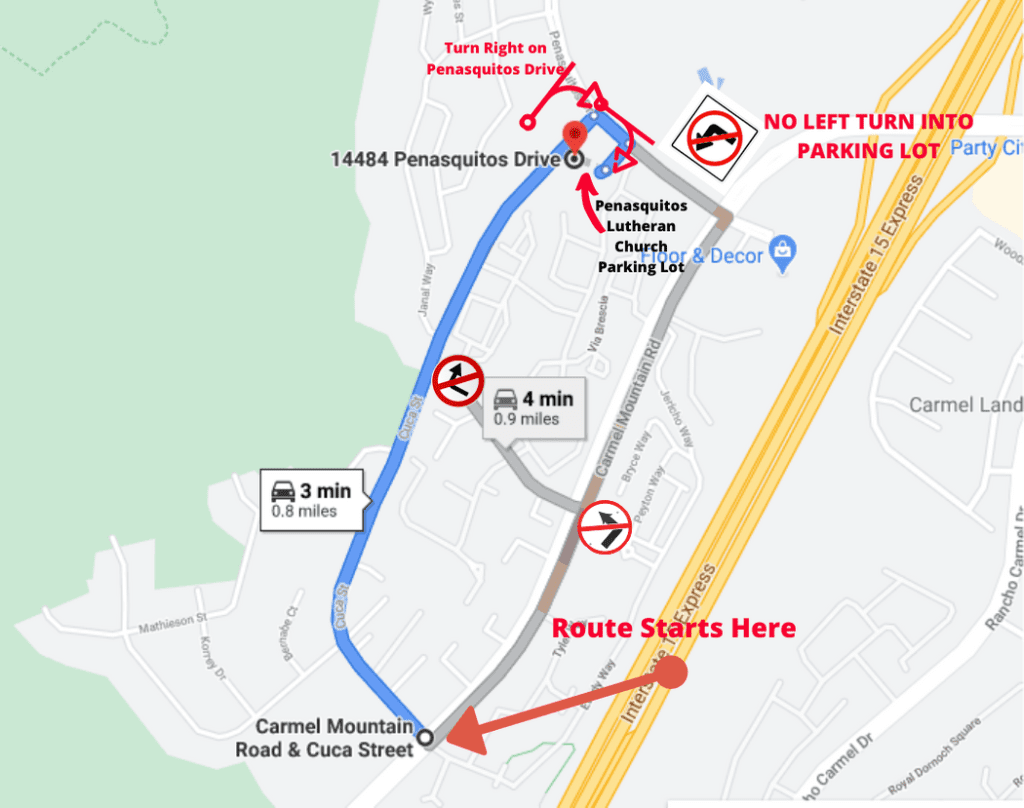 We anticipate many so please follow the route directions to get into the event.
From Carmel Mountain Road turn onto Cuca Street. Follow it up and around to Penasquitos Drive. Turn Right onto Penasquitos Drive and take the 1st Right into the Penasquitos Lutheran Church parking lot. This is the safest route.
Drive safe and we'll see you there!